9 Facts About Things Women Finds Attractive In Men's Style That Will Instantly Put You in a Good Mood (#6 will amaze you, surely you don't even know)
With Great Confidence you can get Attention, But a great grooming habits definitely won't hurt with a well-chosen wardrobe.

Not to judge a book by its cover, first impressions matter - especially with the fairer sex. It has been said by many women what they care about the most when it comes to a man's style.
So what do women find attractive? Read on to see what they had to say.
1. Jeans + White Tee (Which is a great taste!)

With this classic combination you can get the best and attractive casual look. Which is also a comfortable and budget friendly. Quite frankly, it's a look any man can pull off. Most importantly, the fit will drastically affect its overall appeal.

To display your physique in the best way, get a fit T-shirt. Too baggy or too tight is equally unflattering. Make sure your sleeves aren't too loose or you'll end up obscuring your biceps, a body part women find extremely attractive.

For denim, our advice is to choose a slim or tapered cut that is just long enough that it grazes the top of your shoes. But be sure that the style you pick complements your body type — jeans come in different fits for a reason.
2. Henleys
So stand apart from the average t-shirt-clad masses — you'll seem more mature in comparison and still be just as comfortable.

Henleys are a step up from the T-shirt when it comes to attraction factor. They lend a casual sophistication to your attire and easily add to your weekend wardrobe. Pick up a couple in neutral colors like white, gray, and navy, and you'll be able to pair them with virtually any pants you own.

3. A Suit (That Fits Properly)


Don't just wear a suit, wear it well.

Your jacket should fit snugly in the shoulders, your sleeves should end just before your wrists, and your pants should be hemmed to the proper length. If you need an adjustment, any of these aspects can be altered by an inexpensive tailor — so learn how to talk the tailor's lingo.

Depending on your job, you may wear a suit nearly every day or hardly at all. Wherever you fall on that spectrum, women take notice when you're in your most dressed-up attire. However, a suit that doesn't fit you properly is not doing you any favors. If it looks like you're drowning in a sea of suit fabric, you're probably better off not wearing a suit at all.

4. Tasteful Accessories


Be careful not to ruin an otherwise solid foundation by going overboard. Too much jewelry, flashy statement pieces, and wardrobe flair can end up doing more harm than good.

Well-chosen accessories truly elevate your style, so don't treat them as an afterthought. If you're just beginning to experiment, we suggesting making your first purchase an understated, minimalist watch. (We know that the functionality of a watch is basically obsolete at this point — but they just look so damn good.)

Rule of Thumb: Limit yourself to no more than two or three accessories at a time. This includes watches, rings, bracelets, tie bars, colorful laces, scarves, pocket squares, and lapel pins.

5. ROLL YOUR SHIRTSLEEVES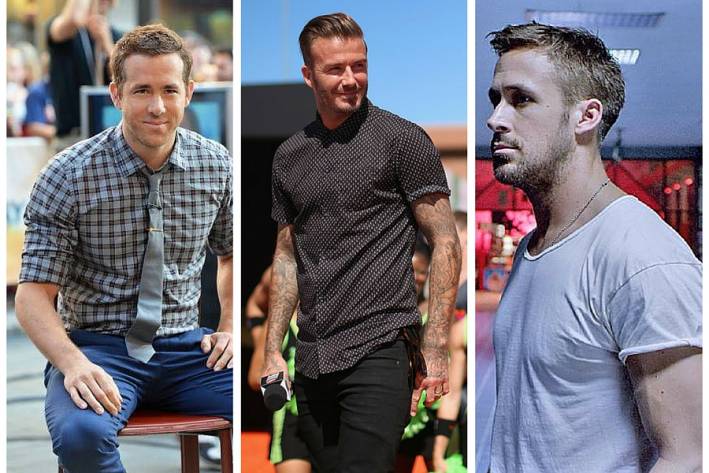 Have sleeves? Roll 'em. When you're not wearing a jacket or an additional layer, rolling your shirt sleeves is the breeziest way to look like you were professionally styled – and this applies to long, short, and even the occasional t-shirt sleeve. You can go from a Dwight Shrute-y vibe to James Dean in a few seconds, which is something that will surely be noticed.

6. TUCK YOUR SHIRT IN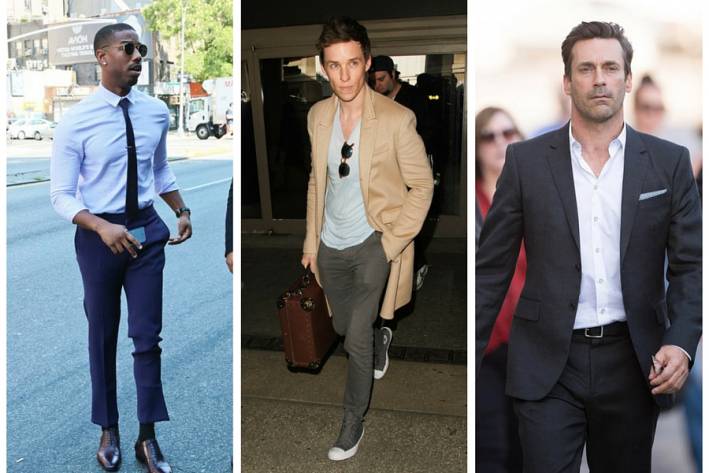 Much like choosing a belt, deciding whether or not to tuck in your shirt seems like an easy enough task but can sometimes cause confusion – and shirt related issues should be at the very bottom of your to-do list. Finding the balance between feeling comfortable and looking like a stand-up guy (but not uptight) means taking your outfit into consideration as a whole and keeping it situational.

7. KEEP YOUR SHOES POLISHED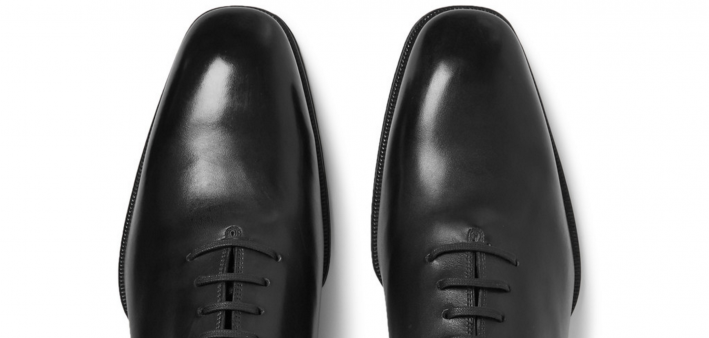 Here's what we know: your shoes factor into first impressions, and shoe care counts. Almost as much as non-square toe shoe purchases. Ensuring your slick shoes are polished and scuff-free is a quick task that will save you money and keep you looking like an adult man who has it all together. I love that a lot of guys find the methodical process relaxing, but no judgements here if you're not into DIY action – as long as they get shined somehow.

8. Up Your Game With A Stylish Blazer

You never go wrong by adding a black blazer to your wardrobe. Plus, it can be worn time after time!

That being said, there is something magical about a deep midnight blue suit which will add a nice twist to the classic look.

A velvet dinner jacket is another nice way to add some personality and a vintage feel to your style. A velvet jacket completed with black trousers is just perfect!

9. Mix in Thrift & Vintage
Thrift and vintage shops can be full of epic pieces, that can spice up your wardrobe.

Whether you're looking for a jacket, a blazer or an over sized shirt, you're sure to come up with something dope.

Don't count out finding classic stuff from popular labels, but focus on looking for some vintage pieces, that are unique to you.
---